JAN PERSON
No Bull VIP Concierge – AZ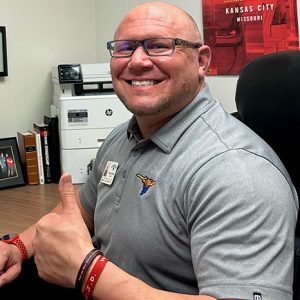 RUSTON G REYNOLDS
No Bull VIP Concierge – AZ
ruston.reynolds@earnhardt.com
Tel: 480.797.3917
Hello, my name is Ruston. With over 28 years in the Automotive industry I have the experience to provide you, your family, friends, company & colleagues the opportunity to save money and time in your next automotive purchase.
First and foremost, I am a family-man. My beautiful Wife and I were married over 23 years ago in the Mesa Temple. Since then we have been blessed with 5 amazing children. We have 2 girls (the oldest and youngest of our crew) Our oldest is married, she and her husband welcomed a baby Girl 8/2021. Aka: Papa's Princess, our youngest is a Sophomore at Higley High School. Our oldest Son is Engaged and actually works for me as my assistant, our middle son is getting ready to serve a mission for our Church & our youngest son is a Senior at Higley High School.
I was born in Gila Valley (Southeast Arizona), but for the last 20 years have called Gilbert, home. I began my automotive career selling vehicles at the original Earnhardt Dodge dealership located at Country Club and Baseline in 1993. I worked there for just short of a decade & left in order to gain some different experience. Then 16 years later I returned for an amazing opportunity with this fantastic company again!
"The Enjoyable Buying Experience" is my motto you work with one person, only me. I look forward to being your No Bull VIP Concierge!
WINDY DEVLIN
No Bull VIP Ford Commercial Account Manager
Windy.Devlin@earnhardt.com
Tel: 602-791-0737
Greetings! My name is Windy Devlin, Master Certified in both Sales and Finance. I've been working at Earnhardt since 2013, I can help you will all aspects of your vehicle purchase from ordering a vehicle, to sales, and finance. I am happily married to my best friend, and I have a Son, Mark, who is in college in Denver. In my free time I enjoy spending time with family, woodworking, hiking, kayaking, riding my Ducati and watching Ice Hockey.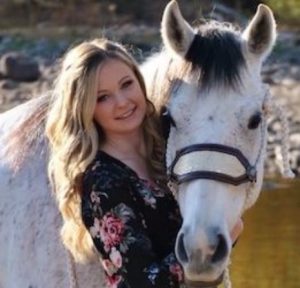 CHEYENNE BARNETT
No Bull VIP Concierge – AZ
Cheyenne.Barnett@earnhardt.com
Tel: 480-745-0247
Hi, my name is Cheyenne Barnett, and I work with the Earnhardt family in the VIP Sales department. An Arizona native, I enjoy the outdoors, photography, and our agricultural community. My greatest treasures are an American Quarter Horse gelding named "Olaf" and a rescue dog named Jewel. Riding horses and competing in barrel racing are among my favorite pastimes. When I'm not riding horses, I work directly with the Earnhardt executive management and sales departments at each of our dealerships to give our VIP customers a wonderful and seamless experience catered to them each and every time.
In 2016, I joined the Earnhardt Auto Centers family as they took ownership at the brand new Earnhardt Chevrolet store. There I learned about the critical functions of a dealership. My first duties were in the clerical and scheduling department. Experienced Earnhardt sales staff took me under their wing. They taught me not only how to sell a vehicle, but also how to do it the right way. They emphasized being courteous and honest. To show customers respect, they said, you must let them set the pace. That's how you create a no-pressure environment. Now in full-time sales, I love to provide the ideal economical daily driver car for first-time buyers, luxury SUVs for growing and established families, and everything else in-between!
Of course, I have a spot in my heart for trailer-hauling trucks. This grows out of my passion for horses as well as their riders, owners and fans. As a horse owner myself, I know it is critical to have the correct vehicle and towing setup. We must be able to haul our wonderful horses safely from one location to the next. I frequently display our pickups at barrel races, rodeos and other horse events throughout the Phoenix area. While showing off our trucks, I enjoy answering questions from some of my most loyal customers – the horse community.
World-class customer service, efficiency and courtesy are important to me. My day-to-day functions revolve around that, and I believe in great service before, during and also after the sale. Feel free to drop me a line any time. I'll be happy to show you why Earnhardt's has been #1 in the business since 1951, and that ain't no bull!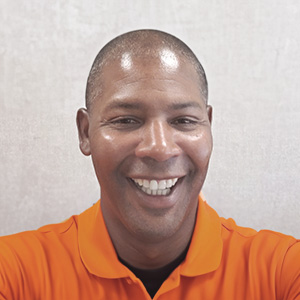 Jim Mitchell
No Bull VIP Concierge – AZ
Hi, my name is Jim
I am the Fleet/Commercial Director of Fleet Operations here at Rodeo Ford. I maintain a Master Certification from Ford in Fleet/Commercial Sales. My career in the Automotive Industry has always been in Fleet/Commercial and Leasing.
I started my Career in 1993 and I have met some great people along the way, with wonderful families and amazing stories of life! In my life I have worked with Federal and State Officials, Government agencies, School Districts, companies with one vehicle and companies with several hundred vehicles. The experiences with each customer, while unique, all have shaped me into a knowledgeable and perceptive Fleet/Commercial professional.  Myself, wife and my son have live in the West Valley since 2000 and we've experienced a lot, not all, that our beautiful Arizona has to offer. We look forward to learning more about Arizona, the culture and all its people. As a hobby, golf is my balance. I try to play at least once a week and I enjoy the merits of the game. My motto is, "if it's possible to do… we can do it here."… which is true not only in my golf game but in my professional life as well.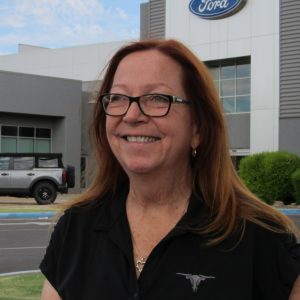 Laurie McClellan
No Bull VIP Concierge – AZ
Laurie.McClellan@earnhardt.com
Tel: 480-201-0541
Hello, my name is Laurie McClellan!
I am an Arizona native. Born in Flagstaff and raised in Phoenix. I have a wonderful husband, 4 sons, 2 beautiful daughters in law and 8 grandchildren. In 2014, I became a part of La Mesa Ministries. We are dedicated to helping the homeless and working poor in our communities. La Mesa Ministries is my passion! Doing for others is what I love to do. I have had the privilege of representing the Earnhardt family as a Salesperson / Fleet Manager since 2008. I specialize in Ford however; I sell at all of the Earnhardt stores.
My claim to fame is making the car buying process as seamless as possible. I try to take the mystery out of the negotiations. I promise to facilitate a purchase not try to sell you something. Please feel free to reach out if I can be of assistance!