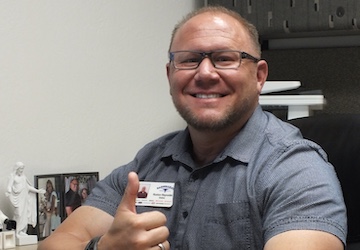 Ruston G Reynolds
No Bull VIP Concierge - AZ
Hello, my name is Ruston. With over 26 years in the Automotive industry I have the experience to provide you, your family, friends, company & colleagues the opportunity to save money and time in your next automotive purchase.
First and foremost I am a family-man. My beautiful Wife and I were married over 21 years ago in the Mesa Temple. Since then we have been blessed with 5 amazing children. We have 2 girls (the oldest and youngest of our crew) and 3 boys.
I was born in Gila Valley (Southeast Arizona), but for the last 18 years have called Gilbert, home. I began my automotive career selling vehicles at the original Earnhardt Dodge dealership located at Country Club and Baseline in 1993. I worked there for just short of a decade & left in order to gain some different experience. Then 16 years later I returned for an amazing opportunity with this fantastic company again!
"The Enjoyable Buying Experience" is my motto you work with one person, only me.  I look forward to being your No Bull VIP Concierge!